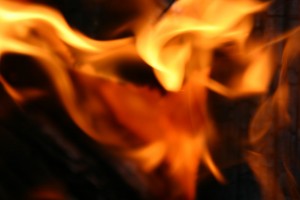 I just got an email this morning from a new client that their office suffered a fire today!
It's really sad to hear this, and even more unfortunate that all of the data protection steps we were to implement for them were not completed, due to other pressing priorities. Luckily a smart thinking HR person backed up most of the files the day before and took them with her, so hopefully everything will be OK.
It seems like it's always the same story.  This whole backup and disaster recovery plan stuff sounds like a great idea, but we have other things that are more important right now, we will get to it eventually.  Or it's just too expensive, we'll just have to accept the risk.
Then something like an office fire happens, before you are ready.
I hate to harp on it too much for fear of sounding like a fear monger, but businesses need to act and they need to act fast.  Do not put it off.  Eventually it will be too late.
I'm not sure how to explain it, but things always seem to happen at the worst possible time.  If you overlook a backup of one file, database, etc., that's the one that will have a problem. Forget to take your tape or hard drive off-site one week?  That's the week something like an office fire will happen; it's Murphy's Law.
Another example from this past week: an office had a perfectly working backup of all five of their PCs, but one file kept failing to back up due to an open application.  Just one file out of thousands or millions.  Oddly enough the same client had an office fire just a few years ago… so they know the value of a data protection or disaster recovery plan.
We noticed the problem, and were set to correct it, but before it was corrected the PC was re-installed and the file wiped out… luckily, again, we were able to bring back the file, but as it turned out that one file was the must critical for that business, and that was the only file with problems.  It just always seems to go that way.
Please take a minute today and be thankful if you haven't had a fire or other large business disruption. Then make a plan to ensure you can survive it. If data backup hasn't been on your mind for a while, I can nearly promise you your contingency plans and systems need to be revisited, otherwise they won't be there when you need them.
If you need help, please contact us at (206) 829-8621.  Even if you can't afford our services, we'd be happy to share some valuable information that can get you on the right track.