Standard Data Protection Plan
Our standard plan protects your company from the most likely disasters at a reasonable cost and will have you up and running quickly after most events.
Minimize downtime from common events, such as hard drive failures, human error, and data corruption, while still protecting your data from catastrophic events such as fire, theft, and natural disasters.
With this plan we guarantee that you can retrieve all of your data in 72 hours or less after an event, and recover to alternate systems (if provided) or we will refund one year of plan fees (not to exceed payments received).  In most cases your services will be back up and running within 24 hours.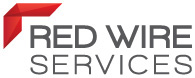 The standard plan includes protection against most situations, including:
Human error
Hardware failure
Data corruption
Malware and computer viruses
Natural disasters including fire, flood, and earthquakes
Theft
The Standard Data Protection Plan starts at $299 per month for one server, 1TB of local and 100GB of online storage.  See our Data Protection Details for more information.
Upgrade to the Comprehensive Data Protection Plan to add:
Quick recovery of even whole site failures, such as total power loss, fire, or natural disasters
Be up and running in 1 hour in most cases
Back to all Data Protection Service Plans.