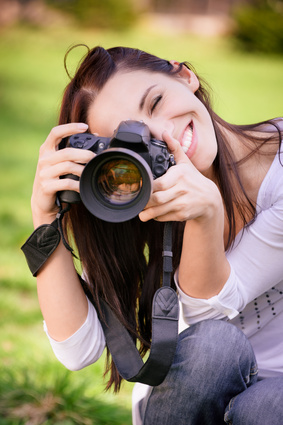 Our latest research project at Red Wire Services involves backup solutions for professional photographers and advanced amateurs (videographers stay tuned). Our intent is to discover if the photography market is well served with reasonable backup solutions, and if not come up with our own. The hunch is that photographers are not well served as they have as more data than most small and even some medium sized businesses, but usually have small budgets.
We've spoken to dozens of professionals in this space, and get just about as many opinions, methods, and pain points regarding backup and archiving of their precious photographs. Some are content with somewhat limited photography sharing sites. Some are not concerned about data loss after delivery of photographs to their customer. Some wisely integrate backup and archiving in their workflow, incorporating multiple hard drives, computers, CD/DVDs, and storage locations.  Just typing that, it sounds like a lot of work.
Some have tried the photo sharing sites, or consumer/small business focused backup services (such as Carbonite or Mozy), only to find out it's impossible to synchronize all of their data. Others may have found reasonable solutions, but only at an unreasonable cost when their archive reaches 500GB, a Terrabyte (TB), or even more (especially those archiving RAW format photos).
During a conversation with one particularly astute photography professional, I was introduced to the most popular online services for photographers, especially those wishing to sell their photos online.  With that nudging, and some mention from other photographers, I decided to take a deeper look at what seems to be the most popular services (if you know of others we should look at, please leave a comment!).
Here is the rundown of what I found, that may be useful for photographers:
As low as $5/month
Unlimited photo storage, limited to 24MB each
RAW photo and other file storage available for approximately $0.20/GB/month ($205/TB/month), see SmugVault

$50 or $100/yr depending on features
Unlimited photos, up to 24 or 48MB depending on subscription level
Does not support RAW file storage

$50/mo for up to 1TB (1024GB) of photos
Additional storage as low as $1/GB per year
Supports RAW image format
Offer express ingestion by sending them an external hard drive for $100 per device (our service also allows this); unfortunately encryption does not seem to be supported for this option (if the drive is lost or stolen in transit, a 3rd party could gain access to your photos)
All of these services likely force you to select each and every photo you wish to upload, which will require a lot of time to go through your collection. You'll also have to wait for uploads to finish before you can continue on to your next set of photos. Our planned service does not have these limitations. These services are also aimed at selling your photos online, not archiving important data. If you intend to sell photos online, these services may fit your needs.
Out of the above, "on paper," it appears PhotoShelter takes the cake for commodity backup, archive, and sharing of professional photos online.  Not surprisingly, it is the most expensive as well.
If you have just a moment to spare, we'd really appreciate it if you could fill out our photography backup survey. If you are interested in learning more about our service, please leave your contact information in the comment section of the survey.
Are we on the right track? Barking up the wrong tree? Any inaccuracies? Kudos?  Leave a comment and join the conversation.
No time for surveys? Still need help deciding on what is right for your photography backup, or need help implementing an archive system or backup strategy? Contact Red Wire Services today at (206) 829-8621.